EJA Holds Seminar in New York on Investing in St. Barths


Emmanuel Jacques is quoted in the NY Times


Real Estate/


Wealth Management


Corporate Structuring


International Taxation


Litigation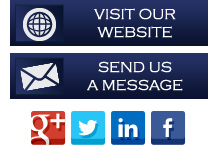 April 2015
Firm News
Emmanuel Jacques Holds Seminar in New York on
Investing in St. Barths
Emmanuel Jacques recently held a free investment seminar at the Plaza Hotel in N.Y on Investing in Saint Barths. The event, which took place on January 29, 2015 provided strategies on how to effectively invest in Saint Barths real estate, covering the legal, tax and financial considerations involved in investing in the Caribbean's most luxurious real estate market.
Located in the French Caribbean between St. Martin and Barbuda, Saint Barths covers twenty five square kilometers and is home to exotic fauna, fabulous beaches, luxury hotels, designer boutiques and famous celebrities. It is a French territory with autonomous status, in which local law coexists with French law. For individuals and companies seeking to invest in the island long-term, there are several advantageous tax reasons for doing so. 
View the presentation, photo gallery and video gallery.
In the Press
House hunting in ... St. Barts
The New York Times
Click here to view a press clip from The New York Times where Mr. Jacques is quoted on pricing and price increases in the area.