International Attorney Based in Saint Barts
Negotiations leading go-to-Expert | International Oriented lawyer | Entrepreneur ✰ |
Passionate about help premium clients negotiate & grow business/wealth, simply, easily, affordably |
MBA, Attorney at Law (PHD)
Emmanuel Jacques, the firm's managing partner, is one of the rare attorneys worldwide who is able to have a strategic vision on a matter requiring many different skills. These skills deliver immeasurable value to cross-border transactions, mixing a legal point of view to a financial, managerial or tax opinion to the firm's clients.
In fact, putting Mr. Jacques on your side means that you will benefit from his unique skills and talent. He is a well-renowned lawyer with thirty years of experience, whose knowledge transcends from Law to Management, Finance, International Taxation and International Relations. Mr. Jacques, who travels throughout the world extensively, is also trilingual: English, French and Spanish.
He started his career at the age of 23 as the youngest attorney at law in France but never stopped learning. He has earned a Ph.D. in Law from the University of Paris, France (1990); a Professional Diploma for Attorneys at Law from the Paris Bar School (1991); an Executive MBA (2000) and a Master's in Corporate Finance (2003) from HEC, Paris; and a Master's Degree in Diplomacy and International Relations from the Centre d'Etudes Diplomatiques et Strategiques (2001) To this day, Mr. Jacques remains committed to lifelong learning and recently completed an EMBA (2020) through the prestigious joint program run by NYU's Stern Business School, London School of Economics and HEC named "Trium," whose goal is to help prepare the leaders of tomorrow. In addition to the numerous degrees and certifications he has acquired, he has also studied negotiation techniques and leadership of service firms at Harvard and Economic Intelligence at Institut des Hautes Etudes de la Défense Nationale (Paris, France). His academic credentials are only supplemented from what he has learned through his very wide experience working for exceptional people and firms for 30 years.
Previously, Mr. Jacques worked as of counsel for an American law firm in Paris, taught at the Paris University of Law, and served as Vice-President of the parent organization of the 112 French Chambers of Commerce abroad for six years, President of the French Chamber of Commerce in Iceland for 12 years, as well as Special Advisor to the French government for trade with Nordic countries.
Mr. Jacques is an international attorney with an entrepreneurial spirit. He is very passionate in providing clients with the legal protection and practical advice on how to best grow their business and their investments. He helps his clients unlock their business potential with peace of mind. He represents them when they need to negotiate a sale or a purchase agreement or any kind of complex and/or cross-border transactions.
All matters are handled with personal dedication and in the strictest confidence. He is considered to be one of the most approachable attorneys you will ever meet. His rare talent makes the difference because his advice is a truly valuable asset for your business and your investments.
Contact Emmanuel Jacques and he will assist you with your international business, finance, real estate and wealth management needs.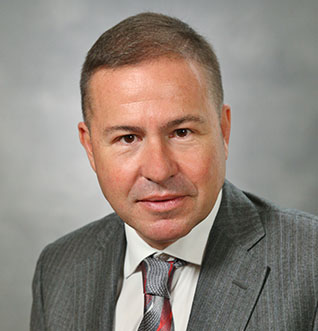 Emmanuel Jacques
Managing Partner
Saint Barts:
+ 590 590 29 71 10
U.S.:
+ 011 590 590 29 71 10
E-Mail:
ej@eja-lawfirm.com
Education:
TRIUM global EMBA
Jointly run by:
NYU's Stern Business School
LSE London School of Economics
HEC Paris

---
---
CEDS
Master's in International Relations
HEC Paris
Master's in Corporate Finance
MBA
Paris Bar School
EFB
University of Law, Paris, France
Ph.D. in Law
Harvard
Studied negotiation techniques
MIT
Studied artificial intelligence applied to businesses
Institut des hautes études de la Défense Nationale
Studied Economic Intelligence