Saint Barts, French West Indies Attorney
Paul Cottin is an Attorney/Avocat with Emmanuel Jacques Almosnino (EJA) Law Firm, serving as a Senior Litigation Attorney in Business Law. He concentrates his practice mainly in commercial law, real estate law, insurance law, construction and planning law, criminal business law and personal rights.
Mr. Cottin represents local (Caribbean) and international (mainly U.S.) clients when they have to face issues in their business activity (such as trade dispute, commercial leases, building permits, natural disasters), as in their personal lives (estate, will, fraud…).
He has a strong experience in accompanying major companies throughout the whole litigation process from the first meeting until the end (enforcement actions).
Mr. Cottin is therefore very familiar with pleadings before all jurisdictions (civil court, commercial court, criminal court, court of appeal) in the Caribbean (Saint Martin, Guadeloupe, and Martinique).
Prior to joining the firm, Mr. Cottin was a member of the Paris Law Bar, and worked as an Associate in a Parisian Law Firm for international banks, financial institutions, and SMEs. At that time, Mr. Cottin used to work on major cases linked to banking law, company law and collective procedures before all jurisdictions in France.
Mr. Cottin started his career in Lyon, France, where he worked several years in a renowned Law Firm after interned at the prestigious International Criminal Police Organization (Interpol).
He was educated in France, receiving a Master's degree in Civil Law from Jean Moulin Lyon III University, a Pre-doctorate Diploma in Business Law from Jean Monnet University and his law degree from Lyon Law School, where he won the Pleadings contest.
Mr. Cottin is a member of the Guadeloupe, St Barts, and St Martin Law Bar.
He is fluent in French and English.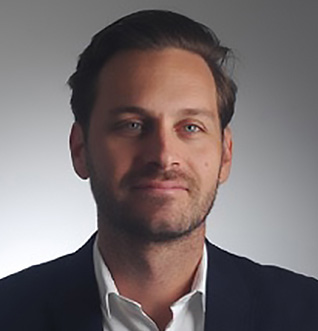 Paul Cottin
Attorney/Avocat
Saint Barts:
+ 590 590 29 71 10
U.S.:
+ 011 590 590 29 71 10
E-Mail:
pc@eja-lawfirm.com